Stone Lodge School Grand Opening Ceremony
23 August 2022
Last month KSS attended the grand opening ceremony for our recent new build education project, Stone Lodge School in Kent, which was funded by the Department for Education.
Completed in April 2022, with BAM Construct UK, Stone Lodge is the first non-selective school for the Endeavour MAT Trust, and will house 1,450 pupils and 250 sixth form places by 2025. The school is currently made up of three year groups, years 7 to 9 and after launching in temporary accommodation in 2019, the school was thrilled to move in to their permanent new facility. Headteacher Mr. Barnett, said, "The excitement was palpable as we all gathered for our first day in our fabulous new school building […] There was a collective 'wow!' as students explored the new drama studio, sports hall, canteen and outdoor spaces and a volley of requests for new clubs to make sure they got to take full advantage of every aspect of the school."
The teaching block and sports block boarder the north and east of the site boundary in anticipation of the future large scale residential development planned for the adjacent site. The school sports centre integrates into the neighbouring 'sports hub' where various club venues are sited including Bowls, Rugby and Judo and can be easily accessed from a public path. This site composition also gives way to the integration of three sports pitches across the site and a multi-use game court on the grounds, key elements of our competition-awarded scheme design.
Classrooms situated on the teaching block 'wings' enhance student comfort with full aspect windows overlooking the central south-facing courtyard and abundant green space. Efficient space planning allows simultaneous passive supervision of students, internally and externally. The sixth form centre, LRC and creative subjects such as Food Technology, Music and Art feature framed views toward The Queen Elizabeth II Bridge, under two miles from the site, achieving the inspirational learning setting desired by the school in the early stages of the client engagement process.
This project delivers highly operational and learning-centric spaces, with the potential for curriculum evolution and future adaptation. The design aims to surpass the standard DfE Output Specifications and school brief. A high focus on energy efficiency, inclusivity and occupant well-being engenders the positive education environment offered at Stone Lodge.
Photographs by BAM and Gary Britton
Published by
Esther Peyrovi
Senior Architect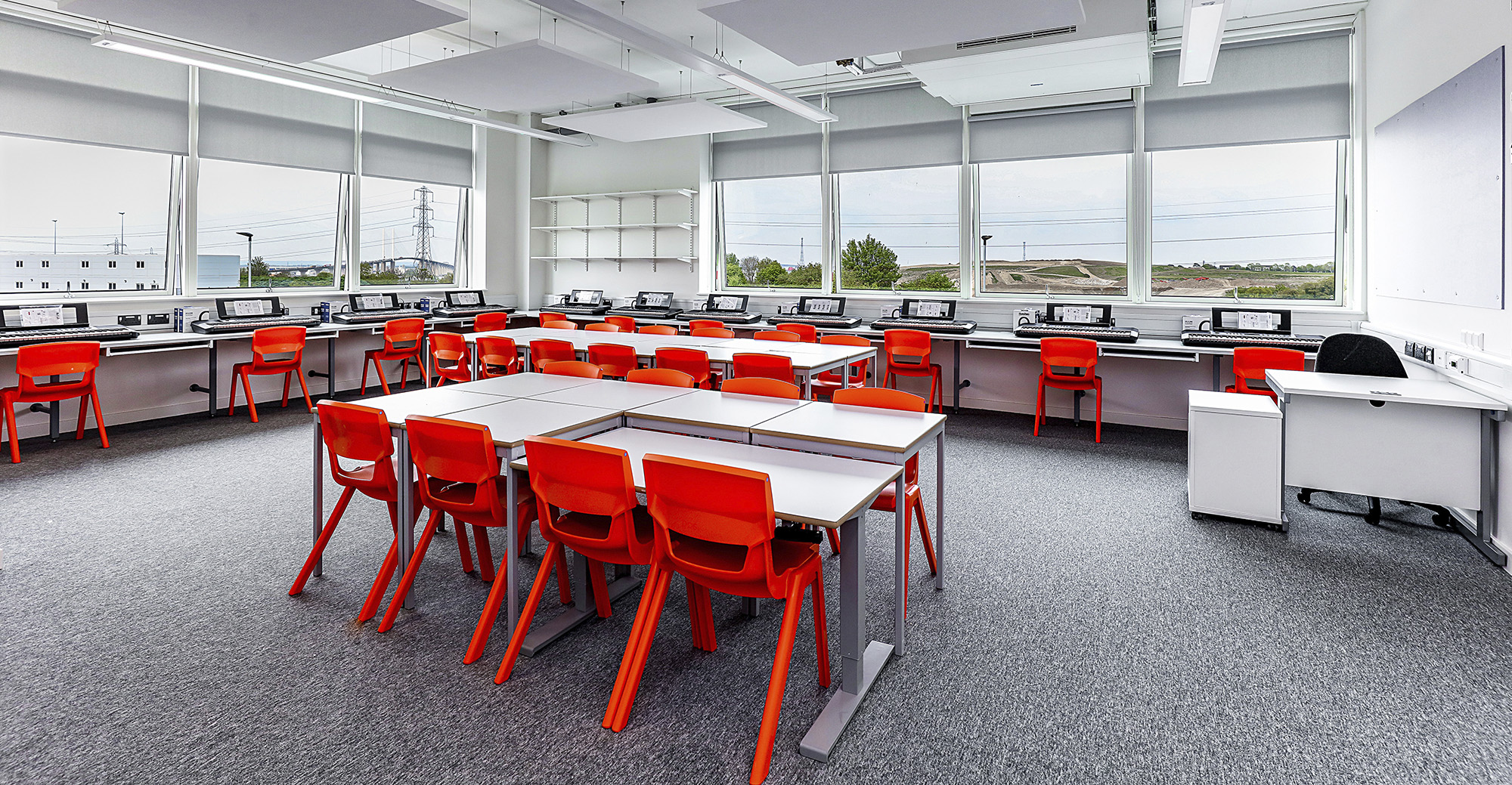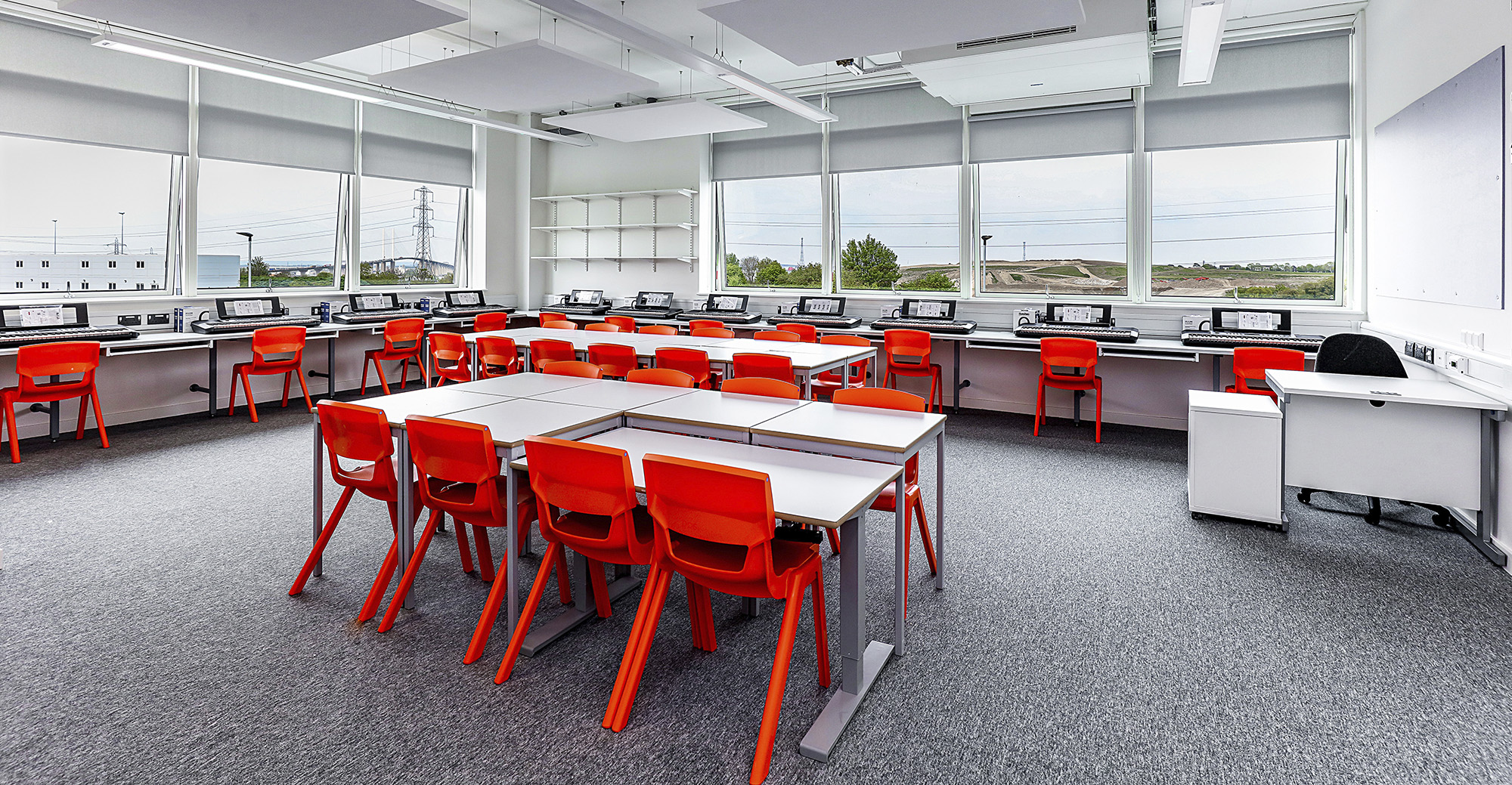 Published by
Esther Peyrovi
Senior Architect